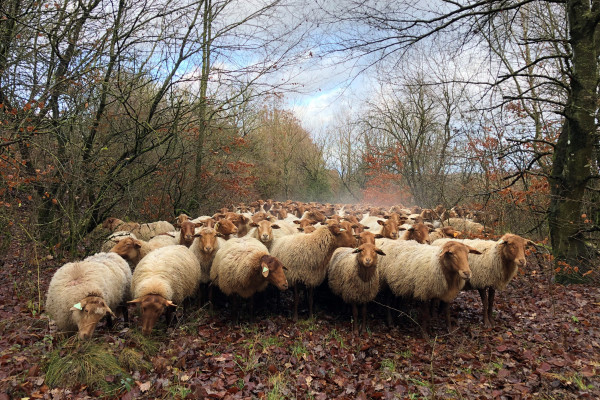 Let's pack it up ! Have you ever wondered where the large flocks of sheep are grazing during their summer stay in the South? Well, wonder about it no more, because you can find out all about it on this guided shepherds tour.
Hike a trail alongside the mutton
Learn more about the shepherds work
Enjoy nature in the glorious nature reserves
For any questions, call +352 2754 5991
Duration
2 Hours
Participants
Guided tour limited to 25 visitors per group Please be advised: As a precautionary measure during the COVID-19 crisis, all outdoor activities with more than 11 visitors must be taken while wearing a face mask. We apologize for any inconvenience.
Categories
Events & Exhibitions, Explore & Discover
Languages
German, Luxembourgish
Opening hours
Important information

Please remember to wear weather-appropriate clothing and solid shoes.

In case of an emergency, call +352 621 966 495
Venue
Drive down the road towards Cité Jardinière Hutbierg and take to the left until you reach the Ateliers (73, rue du Cimetière, L-3715)
ANF Ateliers Kayl
Poartegronn, Keel, Luxembourg
Public Parking available
Offered by
Office Régional du Tourisme du Sud asbl
3768 - Keel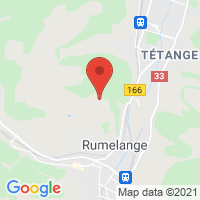 Further information
During this trip, the guide will explain all of the challenges trying to lead and watch over a large pack of 300 mutton. Experience first-hand how, with just a bag of tricks and a clever dog, they can be kept in check. This way you can really find out what makes the occupation of a shepherd so special and how the sheep contribute to the preservation of important habitats and species. And to ram it all home, the local forest ranger can tell you all about the background of the Léiffrächen nature reserve that give the sheep their summer home: What about those open-pit mines, how did the industry change its surroundings, and what traces of it are left even to this day? Don't be sheepish and find out!
Guided tour offered in Luxembourgish.
3 Reviews
Sehr interessante Tour
Sehr interessant.
Würde ich sofort weiter empfehlen.
by Martine Wallenborn on 08/25/2020
Wir danken Ihnen für Ihre Bewertung und freuen uns, dass es Ihnen so gut gefallen hat. Hoffentlich können wir Sie sehr bald wieder zu ähnlich wundervollen Erlebnissen in unserer Region begeistern.
En flott Erliewnis
Et as een vill intressantes gewuer gin iwwert d'Flora an d'Fauna op der Haard, an och wei d'Arbescht vum Schäfer mat de Schof ausgesait. Och den Proprietaire vun de Schoof hatt vill ze zielen.
Den Tour deen mer getrëppelt sin war net wait an souguer fir main Kand vun 6 Joer gut ze meeschteren. Par contre waren dei vill Erklärungen fir e Kand e bessen ze komplizeiert. Alles an allem tiptop!
by Jenni a Männi on 08/16/2020
Bonjour, Merci fir den positiven Feedback. Mir freeën ons, dass er Iech gefall huet an hoffen, dass Dir och an Zukunft flott Erliefnisser an onser Regioun wäert hunn! Effektiv sinn vill Erklärungen vielläicht zevill fir en jonkt Kand, ma et ass bestëmmt net den leschten Tour mat den Schof. Bescht Gréiss
Eine tolle Erfahrung und eine herrliche Landschaft
Interessant für Jung und Alt
by Yasmine Gaertner-Jopa on 08/16/2020
More offers from this partner