Torch hiking - Ellergronn (24.10 + 14.11)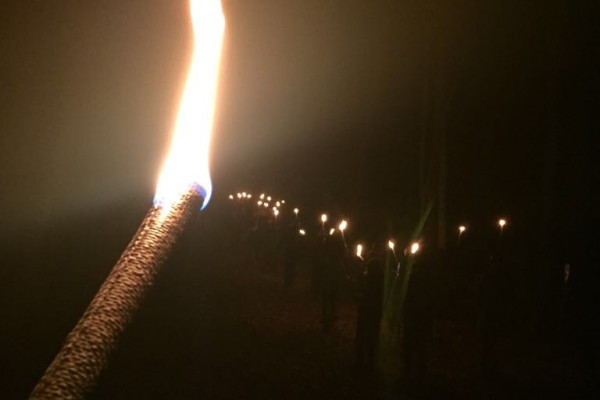 Take to the path at nightfall and visit the Ellergronn nature reserve as a torch lights your way; be enchanted as your guide takes you on a magical trip.
Torchlight hike
Beautiful atmosphere
Activities for families and adults
Included

A trained guide will accompany you and your group on your adventure.

A torch is included in the ticket price.

Duration
2 Hours
Bring along

Please bring solid shoes and clothing adapted to the weather conditions

Please do not wear flammable clothing

Participants
9 people per guide and group - due to the safety measures surrounding COVID-19, we cannot allow groups bigger than 10 people (guide included)
Categories
Night Watch Tours, Themed Tours
Languages
German, English, French, Luxembourgish
Important information

You will be on a trail at nightfall with a flammable object. Please keep in mind that you cannot go down adventurous routes.
Venue
Meeting Point at the Parking of the "Ellergronn" nature conservation center
Centre Nature et Forêt Ellergronn
Centre nature et forêt Ellergronn, Rue Jean-Pierre Bausch, Esch/Alzette, Luxembourg
Parking spots are available on-site
Bus: Esch/Alzette, Place Pierre Ponath
Offered by
Office Régional du Tourisme du Sud asbl
- Esch-sur-Alzette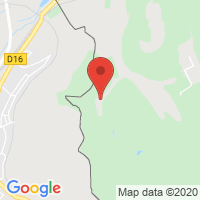 Further information
Experience the wild side of Esch by night.
Imagine yourself walking down a path lined with tall grass in the dusky evening light. As night falls the smells intensify, the noises change, and the nature around you settles in for the night. Leaving the busy stream of the everyday rush behind is an exciting adventure for the whole family. In one fascinating evening, you'll experience the forest at night and hear captivating stories, told by your personal guide. On your trip, you will also travel through the Ellergronn nature reserve The perfect activity for history buffs, nature lovers and anyone up for an adventurous night out.
Guided tour in multiple languages (24.10) and Luxembourgish (14.11)
Due to the COVID-19 pandemic, it is necessary to wear a mask for the whole duration of the activity.
2 Reviews
Eng flott Wanderung
De Guide war super präpareiert fir seng Feierung. Souguer sein Gezei hat hien passend zum Thema erausgesicht. Hien war gudd virbereed, woust welch Wéer nom ville Reen begehbar waren. Mat klengen Geschichten an Anekdoten huet hien eis d' Feierung nach mei flott eriwerbruecht. Ech kann des Feierung nemmen weiderempfehlen.
by Nadja Diels on 03/08/2020
Léif Madame Diels, Merci fir den positiven Feedback. Mir freeën ons, dass er Iech gefall huet an hoffen, dass Dir och an Zukunft flott Erliefnisser an onser Regioun wäert hunn!
Tolle Erfahrung aber zu teuer
Fand die Idee nicht schlecht die Fakeln waren auch toll,der weg der tour war nur ziemlich kurtz und es war nicht fill interessantes zu sehen fand es zu teuer fur das was es war 50€ fur 4 Personnen fur 1Stunde mit den Fakeln gehen,der Organisator war aber sehr nett und wenn es gūnstiger wāre und der weg der tour ein kleines bischien interessnter wāre wurde ich es auch wiederholen mit den Kindern
by Santiago Valerie on 03/06/2020
Liebe Frau Santiago, Wir danken Ihnen für Ihre Bewertung. Preislich verfügen wir nicht über sehr viel Spielraum; so muss der Besuch auch für uns als a.s.b.l. die Kosten decken, da wir einen Guide für einige Stunden sowie das Material (Fackeln etc.) organisieren und bezahlen müssen.
More offers from this partner