Torch hiking - Ellergronn (14.11, 28.11 + 19.12)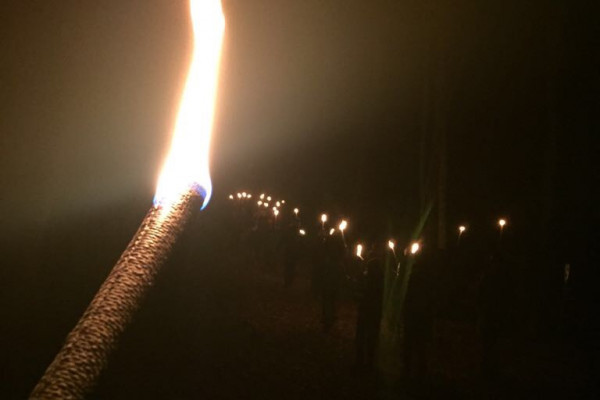 Take to the path at nightfall and visit the Ellergronn nature reserve as a torch lights your way; be enchanted as your guide takes you on a magical trip.
Torchlight hike
Beautiful atmosphere
Activities for families and adults
Included

A trained guide will accompany you and your group on your adventure.

A torch is included in the ticket price.

Duration
2 Hours or 0 Hour
Bring along

Please bring solid shoes and clothing adapted to the weather conditions

Please do not wear flammable clothing.

Please remember to bring a face mask.

Participants
4 people per guide and group - due to the safety measures surrounding COVID-19, we cannot allow groups bigger than 3 people
Categories
Night Watch Tours, Themed Tours
Languages
English, French, German, Luxembourgish
Opening hours
Important information

You will be on a trail at nightfall with a flammable object. Please keep in mind that you cannot go down adventurous routes.

You must wear your protective mask at all times.
Venue
Meeting Point at the Parking of the "Ellergronn" nature conservation center
Centre Nature et Forêt Ellergronn
Centre nature et forêt Ellergronn, Rue Jean-Pierre Bausch, Esch/Alzette, Luxembourg
Parking spots are available on-site
Bus: Esch/Alzette, Place Pierre Ponath
Offered by
Office Régional du Tourisme du Sud asbl
- Esch-sur-Alzette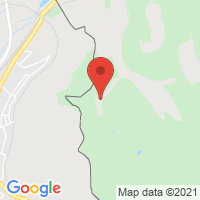 Further information
Experience the wild side of Esch by night.
Imagine yourself walking down a path lined with tall grass in the dusky evening light. As night falls the smells intensify, the noises change, and the nature around you settles in for the night. Leaving the busy stream of the everyday rush behind is an exciting adventure for the whole family. In one fascinating evening, you'll experience the forest at night and hear captivating stories, told by your personal guide. On your trip, you will also travel through the Ellergronn nature reserve The perfect activity for history buffs, nature lovers and anyone up for an adventurous night out.
Guided tour in multiple languages (28.11 and 19.12) and Luxembourgish (14.11)
Due to the COVID-19 pandemic, it is necessary to wear a mask for the whole duration of the activity.
8 Reviews
Kackelwanderung
es war Perfekt
by Fernandes Madeira Zurita on 01/05/2021
belle découverte avec des explications très intéressantes
je la recommande fortement
by IRINA HERNANDEZ on 01/03/2021
Super
Tout m'a plu : horaire, chemin, explications du guide, flambeaux, petits groupes (covid).
Réservation facile.
Je l'ai déjà recommandé à ma collègue.
by Cécile Pirlot on 01/03/2021
More offers from this partner