Visit of the Brewery "Bofferding"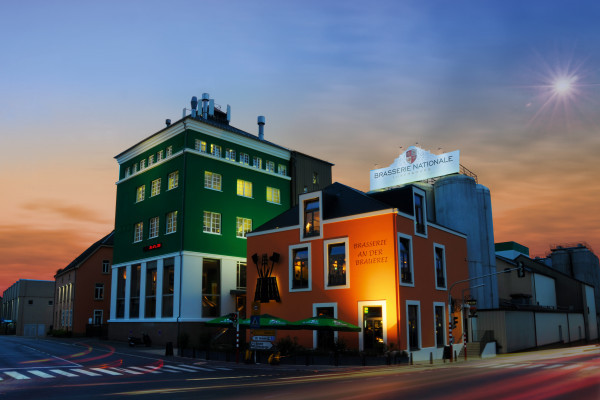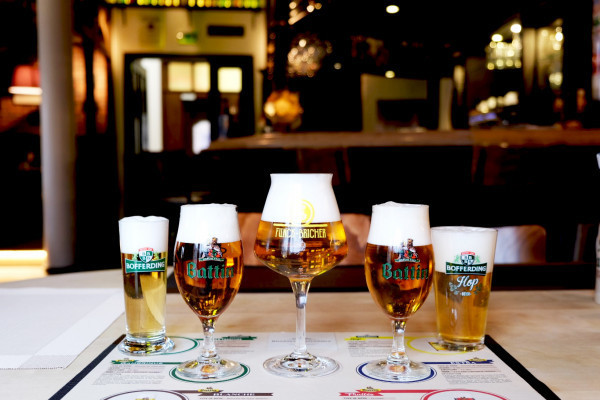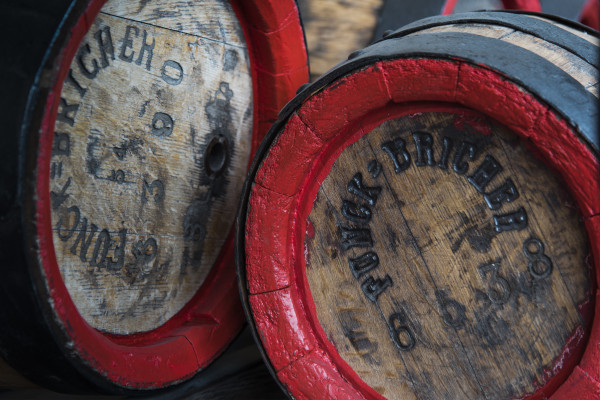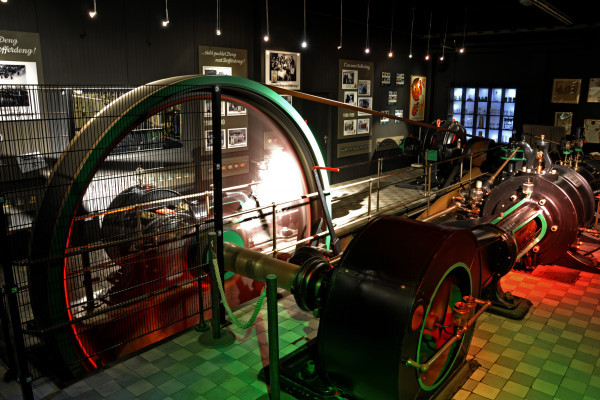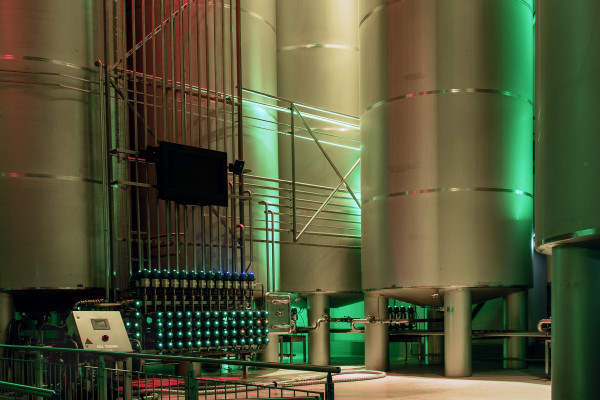 Visit the national brewery "Bofferding" and experience the different steps of the brewing process. Come and get to taste the renowned Luxembourgish beers during the visit.
Tour of the brewery - 1 hour
Tasting of the different types of beer - 1 hour
Only 15 minutes from the city centre
Included

- Water tasting (Lodyss)

- Tasting of unfiltered beer

- Tasting of 5 different types of beer

Duration
2 Hours
Participants
min. 8 - max.9
Categories
Tasting, Culinary
Languages
English, French, German, Luxembourgish
Opening hours
01/04/2021 – 04/30/2022
Mon, Tue, Wed, Thu, Fri, Sat 08:00 - 19:00

Important information

- des chaussures fermées et plates (pas de chaussures à talon)

- la participation à la visite guidée nécessite une mobilité physique

Additional information
Visite Brasserie Nationale.pdf
Venue
The Guide is waiting for you at the Brewery in the "Sudhaus", next to the restaurant "an der Brauerei".
Brewery Bofferding
2 Boulevard J-F Kennedy, 4930 Käerjeng, Luxembourg
bus stop - Bascharage Brasserie
Offered by
Munhowen S.A.
- Käerjeng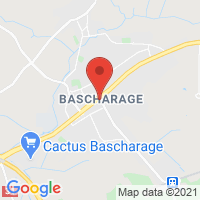 Further information
The tour shows you the different steps of beer production.
You can smell and touch the raw materials, taste the pure water from our well, discover unfiltered beer and travel through more than two centuries of history.
Your discovery of the world of brewers will end with a tasting of 100% natural beers, a journey that will stimulate your taste buds to rediscover the aromas of hops and malt!!
4 Reviews
Really interesting visit
We had a great time. The tour guide was knowledgeable, enthusiastic and explained very well. Thoroughly recommended. Thank you!
by Charles DOREY on 09/20/2020
Tip top!
Nous avons adoré la visite !
Un grand merci à Viviane vraiment très sympathique :-)
by Arnaud on 09/17/2020
Fantastique
C etait vraiment un agréable après-midi. Le guide ('Adam') nous tous bien expliqué.
by Gaëtan Schroeder on 09/14/2020